In today's fast-paced world, keeping in touch with your family and friends would have been quite difficult if not for the many social media sites that are at our disposal.
With passing time, creating such sites has become a very profitable business. As such, I can help you to create a social media site.
If you want to know how you can make $1,200+ a month online from the comfort of your home – well this is your chance


It's FREE to get started, too (no credit card required). You'll like that part…
The boom in this business is mostly because of the instant success of social media platforms like Facebook, created by Mark Zuckerberg in 2005 from just his dorm room at Harvard. After the success of Facebook, other social media sites like Instagram, Snapchat, and Twitter also quickly gained popularity.
Each site has its unique features but with just one common goal, which is to make a global community connected.
There are almost two billion Facebook users and 700 million Instagram users. One can see how successful this venture can be if you manage to hit the right audience with the right user-friendly but unique features of a social media site.
How to Create a Social Media Site?
Creating even a small scale social media site can help you earn a good amount of money. Are you interested in the idea? Here are some simple steps to create your own social media site:
1. Determine Your Audience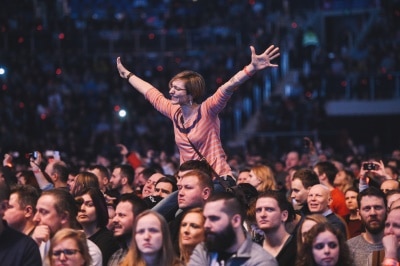 To build a successful social media site, your primary focus should be finding the right audience. You do not want to go into the business blind-folded and later face the consequences with a massive financial loss. This initial phase is very time-consuming, but it is incredibly crucial.
You can reach this goal by doing some online research into the target audience, and the best place to start that is from Google. You need to put in days of effort, dig deeper, and collect demographics, psychographic data (=qualitative methodology used to describe consumers on psychological attributes), and information regarding the behavior of a large group of people.
Yes, it is very dull, but you can't proceed further without knowing your audience.
Apart from this, you can put forward a demo version of your site to the audience and test people in real life to get 100% reliable data. This method requires money, but again, it is essential to get positive feedback in the future when you launch it to a broader audience.
2. Set Your Unique Features and Functions
Creating a distinct networking site requires planning to cater to the needs of your target community. The quality of the site depends on how you break up features into individual categories like user functions and advertising.
You have to make sure that your site is user-friendly and minimal. You may have heard the saying that less is always more, and in this case, it is very accurate.
Indeed, your site must be user-centric with major key elements included like a standard profile, chatting and commenting option, social grouping features, and a lot more. However, do not add every feature you come across different networking sites. Follow a theme or a pattern to avoid a messy and complicated site.
Keeping in mind that you'll be introducing your product to a very competitive market, you need to do your research and hit all the right points to attract your audience's attention. Since people are always running after simplicity with a twist of uniqueness, go for that!
3. Include Important Structures
After finalizing the outlook of your social media site, choosing your target audience, the features, and theme, you need to be prepared for the next step. This step includes multiple points you need to work on, including having a strategy for future growth.
To keep the users engaged on your networking site, you need to set up customer service with another company. This will divide the load on your company by making them deal with any future technical problems.
Users always want a safe platform to engage with others, so you need to set up a user-centric privacy system as well. Contact professionals regarding protection from data leaks and do research beforehand about different privacy options.
You need to also prepare for future growth. Smart developers devise a strategy for growth even before launching their product so that they can expand their site as quickly as possible when given the opportunity.
4. Promote Your Social Media Site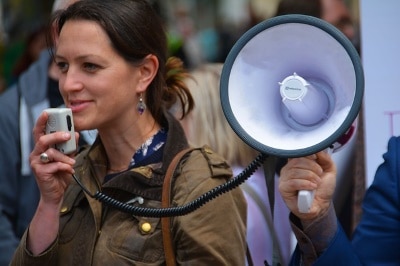 Awareness is the key to the success of any product or service. After every other aspect of your site has been finalized, it is time for you to promote your work efficiently. Your goal is to attract the right users, and you need people to talk about your site.
Some of the ways you can do so are as follows:
Create your email database. After this, design newsletter with an attractive but simple template. Get help from the internet if you are not familiar with something.
Start promoting your social media site using paid ads like on Google. Try different layouts and designs, and then test out which brings in the most users in a particular period. Then, invest in that design to maximize your results.
You can even promote your site through blogging. Start discussing your social media platform on your blog, and make sure to add in user-centric titles to attract all the right users. You can also hire blogging influencers to advertise your site on their sites. In this way, you can quickly expand your market to a broader audience.
You need to be prompt in responding to people talking about your social media site. People like attention, so do that by engaging with them and building your community through them.
Using other social media networks to advertise your site is also a smart option. Create an automatic invitation option and use your followers' friend list and their social profiles to expand your community.
Final Words
I am sure you have now learned about all the basics of how to create a social media site.
Creating your own social media site requires you to follow a complex set of steps and have a considerable amount of patience as it takes a lot of effort and time. Mark Zuckerberg did not build Facebook in a day. Instead, he started out small, only aiming at the college users initially.
Apart from the basics, like having a catchy but simple name for your media site and having money ready, you need to be prepared to cater to the user's every want. After all, this is your audience, not you will use this social media site.
Therefore, think about every step from the user's point of view while following the instructions on this article. Then you should find success in this competitive market.
Imagine for looking for legit work-from-home opportunities and finding THIS when you go inside… WOW


Yes, the raw, sizzling beauty of passive income stream online… Please click now. Because sometimes 'later' becomes 'never .'
What About You?
Have you ever thought of creating your own social media site? In your opinion, what's the hardest part of it?
Cheers,
Egon (EgonSarvReviews.com)