I want to put some thoughts down that I have noticed while observing multi-million dollar businesses operating with this post.
When I began my online marketing journey, I knew the risk that I took. Because the facts talk for themselves – more than 95% of those who start internet marketing fail.
Why? Because people don't want to work, that's why.
If you knew how to make $1200 a month online, from the comfort of your home, would you do the work?

…Well THIS is your chance


It's FREE to get started, too (no credit card required). You'll like that part…
Listen. Creating your passive income stream online is absolutely possible. Yes, you can do it. But it requires that you invest your time and work.
But let's take a closer look at our first question:
Why do People Fail and Quit?
Do you know when most people give up and quit? In the very initial phase!
A jaw-dropping 97% of all starters give up and quit in their first year. Can you imagine!
It must tell you something, do you agree? They don't quit in their 5th but 1st year!
It's hard to work and work, yet the only rewards are even more setbacks and difficulties. Often it seems that success is almost there… Just around the corner. You keep working, but this long-awaited breakthrough never seems to come.
Even worse. Soon you find out that there are people who start later than you, yet with very little time and effort, they already see impressive results. And you… You are still struggling and hustling.
So how do you feel? Frustrated. It's like, "Hey, it's not fair! I have put much more effort into it!"
This is the point where you want to give up and quit.
Remember, 97% of all do precisely this.
Their main problem?
Wrong expectations. People expect immediate success. When it does not happen, they give up.
How to Achieve Your Goals in Life?
You can avoid quitting. You can achieve your goals. The following should bring a great deal of light on how businesses plan their success.
The fact is (and you will see it soon) that even billion-dollar businesses often need years of hard work and hustle before they succeed. It's about a long-term strategy. I give you some compelling examples to prove my case.
In this post, I take my examples from the Formula 1 world. The reason for this is that Formula 1 is
#1 motor racing series in the world,
Technologically most advanced motorsport series
The most expensive sport in the world.
A billion-dollar business that involves the best brains in the world.
With this in mind, you can learn a lot from them.
1. Lewis Hamilton
On November 23rd, 2014, in Abu Dhabi, British driver Lewis Hamilton clinched his 2nd World Championship title. Yet it took him whole six years of hard work to achieve that. His first title comes from 2008.
Are you willing to work hard for six years to achieve YOUR goals? Lewis Hamilton did that.
2. Mercedes
Mercedes, the Premium class car maker, joined the Formula 1 racing series in 2010 by buying up the victorious Brawn Formula 1 team.
By purchasing 2009 title winners Brawn GP, Mercedes hoped to step to the highest step right away. Yet there is no easy path to success, and the next three years, Silver Arrows were doing horribly.
In their fourth year in Formula 1, they did already pretty well. 2014 was their 5th year in the sport, and they completely dominated it, winning 16 out of 19 races.
One of Mercedes's 2014 dominance's primary reasons was Mercedes' innovative power unit, a class of itself. But do you know how long did it take them to build it?
"The Mercedes team is where it is because it planned and prepared for the 2014 rules earlier and committed more resources earlier than its rivals," says James Allen, Formula 1 broadcaster and journalist.  "The team had Geoff Willis leading an inner group that was solely focused on integrating chassis and power unit for the last two years. They invested heavily in people and Energy Recovery expertise at the engine factory in Brixworth from as long as six years ago."
Now think about it. Mercedes entered the sport in 2010, but already in 2008, they invested heavily to prepare themselves for their 2014 success.
They dominated the sport this year, but it was not just luck or an accident. They had worked hard for six years to achieve their goal.
Following Mercedes' example, are you willing to work hard for six years to achieve YOUR goals?
Here's something you can do, at home and at your own pace, to make $1200+ a month online.


I'm not telling you it's going to be easy… I'm telling you it's going to be worth it. Click now, and feast.
3. Michael Schumacher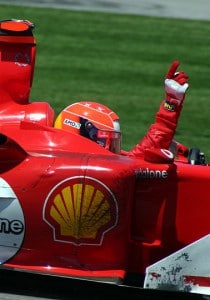 Michael Schumacher, the most successful Formula 1 driver in F1 history, has a similar track record. He joined Formula 1 in the middle of 1992. His raw talent and a competitive team combined enabled him to quickly clinch his first two championship titles (1994 and 1995). After that, he joined the heavily struggling Ferrari.
It took Schumacher 4  years of backbreaking work to finally achieve his goal and win his 3rd title with Ferrari (2000).
Four years is a long enough time to get frustrated and give up. Yet he did not do that. And from 2000 to 2005, he clinched 5 World Championship titles in a row.
It's great to win five championship titles, but who wants to spend four years working hard with no taste of success?
If you are willing to put in the same amount of effort, you will achieve your goals.
2.4. Sir Frank Willimas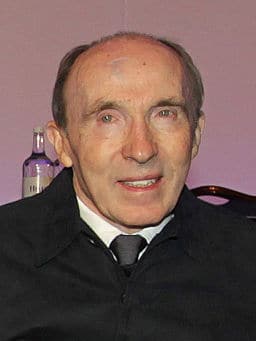 Frank Williams, a founder of the Williams Formula 1 team, impresses me. He is already over 70 years old, and since 1986, he has been locked into a wheelchair. Yet his commitment, passion, and perseverance are just incredible!
His team has met tremendous success in the last three decades. "Williams has won 16 FIA Formula One World Championships (nine for constructors, in partnership with Cosworth, Honda and Renault, and seven for drivers, with Alan Jones, Keke Rosberg, Nelson Piquet, Nigel Mansell, Alain Prost, Damon Hill, and Jacques Villeneuve). The team has scored 114 victories, 297 podiums, and 127 pole positions," says their website.
They were successful until big car makers began to enter into the sport. As a private team, Williams struggled to keep up with those big factory teams like Honda, Toyota, Renault, etc.
In the last nine years, Williams F1 has been instead a midfield team. 2011 and 2013 were their worst year in the sport. In both years, Williams collected only 5 points and finished 9th in the Constructors standings. It was a complete disaster for once so glorious racing team.
At the end of 2011, Patric Head, a British engineer with Williams F1 since founded in 1977, took responsibility and stepped down. Frank Williams had to continue without his long term partner.
His team had become one of the field's backmarkers, so Williams also struggled to find sponsors.
I cannot imagine where I took Frank Williams's motivation to keep going. Where did he find the strength to continue?
Finally, Williams got Martini to sponsor the team and Mercedes to sell them its engines for the 2014 season.
And what happened in 2014? Williams rose from the ashes and clinched 3rd place in the constructors' championship! The last time when they were 3rd or better was in 2003 (11 years ago).
Being a private team, Williams beat big brands like Ferrari and Mclaren fair and square.
Frank Williams is a living example of perseverance and commitment.
It's easy to walk from glory to glory, but are you willing to suffer for almost a decade without quitting?
Perseverance is a key to win. You want to build an online business. Here's the fact. A whopping 97% of new internet marketers quit in their first year! It tells you something, doesn't it?
5. Gene Haas
This American billionaire and entrepreneur is yet another great example to learn from.
Gene Haas has been successful in the American Nascar racing series. After all, his Stewart-Haas Racing won Nascar 2014 championship. In 2016 Gene Haas planned to join Formula 1 with his newly created Haas Formula 1 team.
Formula 1 is an entirely new territory for Haas, so what are his expectations?
This is what impresses me the most. After all, he is a hugely successful businessman and racing team owner. How does he take his new challenge?
Listen, what he says:
"The first five years is about just surviving," Haas says. "I don't have any grander expectations that we are going to go there and win championships. If we can even win one race in five years, that would be a tremendous success."
What? Does he allot a 5-year long time slot for just surviving?
This is not an average 9-to-5 worker or failed businessman who does not know how to run a business. His businesses generate a billion+ dollars per year!
And yet his thinking is – the first five years are just for survival.
So what does it mean?
It means that the earliest when Gene Haas expects to start gaining some success in Formula 1 is in 2022!
Hey! How much have YOU thought about the year 2022? Where do you plan to be with your online business in 2022?
So how Gene Haas plans to succeed?
"I never give up and keep trying, trying, and trying. I keep hammering away. If you keep doing something long enough, you learn how to do it, and I don't think F1 is any different.
"It's just a challenge. Certainly the biggest challenge of my career, but I don't have any doubts we can do it. You don't give up."
This should be your approach when tackling internet marketing. First, do it a little bit better than others. Second, never give up and keep trying, trying, trying until you master it. Third, give yourself time to survive.
The fact is,  it takes years, often a decade or more, to master something. And internet marketing is no different. Successful bloggers say that it takes about four years to learn it. So allow yourself time to master it.
If you don't do that, you will probably fail. I already told that 97% of all those who start internet marketing quit in their first year.
They expect fast results and, without achieving them, leave disappointed.
6. Fernando Alonso
Fernando Alonso is considered to be the best racing driver in the Formula 1 grid today. In 2008 he joined Ferrari in the hope of adding few more championship titles to his tally. But Ferrari has failed to deliver, and Alonso got growingly frustrated. Finally, he left the team at the end of the 2014 season.
Alonso's new destination is McLaren. This once tremendously successful team has also suffered in recent years.
In 2015 McLaren will switch from Mercedes' engines to Honda power units. Honda is returning to the sport as an engine maker, and both McLaren and Alonso have put their hopes on Honda.
So what are their expectations? Do Alonso and McLaren expect to win right away?
"Alonso at 33 knows that he needs to win another championship in the next two to three years," states James Allen in his blog post.
It means that age is not on Alonso's side. He does not have another five years to wait. If he ever wants to get his 3rd title, he has to deliver. And to deliver fast.
Yet even in these conditions, his time slot is 2 to 3 years. Neither Alonso nor McLaren expected to win the Championship in 2015. Their focus is 2016.
Now think about it. If you planned to work hard the whole of 2015 to prepare yourself for the 2016 breakthrough, would it be possible? It does not mean 2015 success is excluded. Far from it! You might meet tremendous success already in 2015.
What I want to say, if you set your goals in 2016 like McLaren and their star driver Alonso, you probably would achieve better results than when going for immediate success.
In case you did not succeed in 2015, you will not be disappointed.
7. Ferrari
Ferrari is a fabulous brand with glorious Formula 1 racing history. With Michael Schumacher, Ross Brawn, Jean Todd, and others, they won the championship five consecutive years (2000-2004). But since 2008, they have not been able to win any titles.
The end of the 2014 season saw Ferrari in such a bad position that it would be hard for them to recover. This is why their star driver Alonso left. James Allen states, "Ferrari and Marco Mattiacci and his team concluded that they need a driver who will commit to a three-year restructuring program, so they signed Sebastian Vettel."
Ferrari wants to win again and wants it if fast. Yet they understand that the gap with Mercedes and other top teams is too wide. It takes time to catch up.
So Ferrari (Think about it. It's Ferrari!) has a minimum of 3 years restructuring plan. These three years are 2015, 2016, and 2017. It means Ferrari expects to be back on a very top somewhere in 2017 or 2018!
Conclusion
This post gave you seven powerful examples of today's business world about how multi-million dollar businesses plan to achieve their goals. And how much does it take time for them?
If you want to succeed, the bottom line is you need to allot time to survive and build a strong foundation.
Be impatient and expect fast results, and you most probably end up in a failure.
If you follow the lessons above, lessons from Sir Frank Williams, Gene Haas, Ferrari, Mercedes, McLaren, etc. you will avoid disappointment and temptation to give up. Instead, you will build a solid foundation for your online business, and that will reward you for years to come.
Imagine for looking for legit work-from-home opportunities and finding THIS when you go inside… WOW


Yes, the raw, sizzling beauty of passive income stream online… Please click now. Because sometimes 'later' becomes 'never .'
What About You?
What other strategies do you use to achieve your goals? Please drop me a comment below. I would love to hear from you.