Can you imagine, almost a quarter of the Earth's population is on social media! And this number reflects just the active ones leaving out the lurkers and the inactive accounts.
There are indeed tons and tons of dummy accounts on every social media platform, but if you know how to post ads on social media effectively, you can still make Big Bucks on social media.
Now, while the amount that you may earn is not that big, it does add towards your passive income. This, of course,  means you are making those small amounts of money without having to do anything other than the initial input.
There are, of course, hidden dangers in making money posting ads online. So let's dive into the details. And first, let's start with the disadvantages.
If you want to know how you can make $1,200+ a month online from the comfort of your home – well this is your chance


It's FREE to get started, too (no credit card required). You'll like that part…
The disadvantage of Making Money Posting Ads on Social Media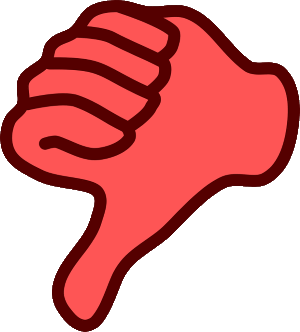 1. You Can and Will Be Blocked Frequently.
Most social media sites like Facebook allow users to report profiles that post too many ads or too many sales-driven topics that they find offensive for one reason or another. Group moderators can also remove you from the group, especially if the ad that you posted does not comply with their rules and standards.
On a lighter note, there are many groups in these social media sites that allow anyone to post an ad that they like.
2. You Can Get Cyberbullied.
People who advertise on the wrong group or the wrong trend has a high tendency of getting trolled, aside from getting blocked. The trolling tactics can be just simple jabs to you as a person or as grave as sending you threatening private messages or emails.
3. Inconsistent Earning.
The earning potential of online ads can be exponential; however, it does not mean that it would be consistent. Most ad posting opportunities base their pay on the number of likes or shares that the ad has had in a given period. And guess what? For most ads, not every day is a good day. That's how life is.
Therefore, do expect that the number of earnings that you'll get this week will be different from what you might earn the week after.
But fret not for these disadvantages pale in comparison with the benefits that you can get trying to make money while posting ads on social media.
Advantage of Making Money Posting Ads on Social Media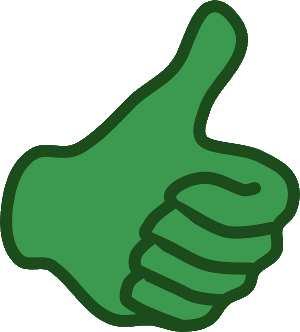 1. No Cash-Out.
Posting ads on social media would only require a computer and a stable Internet connection. Sometimes, you can even do it on your mobile phone. The important thing here is that you are connected to the Internet at all times.
Other than your set-up, all you need to do is to search online portals for opportunities to post ads on social media while being paid to do it. Beware of scams, though, as they are prevalent nowadays. If they are asking money from you so you can earn, then veer away and look somewhere else.
2. Flexibility.
Ads need to be posted at certain times to be more competitive, but this does not mean you should stick with it. You can use automated tools that let you schedule your posts and can even cross-post to other social media sites, so you don't have to.
3. Exponential Earnings.
The earning potential of making money through online ads is limitless. You need to work on it, though, and never stop learning. There are free online courses that you can take so you can improve your marketing skills, which not only supplements your portfolio, but it attracts potential employers as well.
How to Make Money Posting Ads on Social Media
Social media was envisioned to be a platform under which people can connect and reconnect with each other. It does not mean, though, that advertisers cannot intervene and inject ideas and products that they feel would connect users better.
Remember, your ads don't have to be your straight-up "Buy these and buy that" adverts. You can also earn money while doing the following:
Affiliate Marketing – this is a performance-based type of marketing where the metrics involve the traffic generated from a third party site to the main client site. You can become an Amazon Associate or a Youtube partner and create reviews that would mention this and that product and why you like using it.
This kind of marketing relies mostly on how honest you can be with your reviews. You have to be able to experience how the product works. Also, you should be able to communicate your reactions effectively to sell the product. Your audience would love it if you can also provide anything that you don't like about the product, as well as tips on how to use it better.
Blogging – some social media sites like Facebook lets you write notes and promote blogs that you have written about products that you are affiliated with. Make sure that the articles or blog posts that you will be creating are unique and easy to read; quality is essential here.
Share Sponsored Posts – some sites offer opportunities to post jobs for them, and they would pay you in return. The amount of money you can earn from this is dependent on the number of followers that you have.
Tips for More Effective Ads
Here are some tips to make your ads more effective and gain you more traffic and traction.
• Be Consistent. It is vital that you maintain consistency with the ads that you post. If you like this product, then support that product no matter what, don't suddenly say that you don't want it for one reason or another.
• Add Variety. Never stick to one format or one media. Find ways to present the ads better. Also, never stick to just one form of earning money, expand your horizons. You can run affiliate marketing while promoting sponsored services. As long as the two won't conflict, then you should be fine.
• Engage your Audience. Always, always reply to comments no matter how negative they may be. Ask them why they feel that way and what they think can be improved. Technically it is just lip service so they can feel acknowledged, but you can forward the feedback to the owners of the product, so it does improve.
• Stick to a Schedule. Together with the first tip, stick to a regular schedule, and be consistent. Most advertisers would release their media sometime in the afternoon, as this has been proven to be the most active time for the majority of social media sites.
If you think about it, it is not that difficult to learn how to make money posting ads on social media, but it does take a lot of determination and perseverance to succeed. You can make this as a supplemental source of income as you can always use automation tools to do the work for you.
What About You?
What other tips and tricks do you know (or use) to be more efficient in making money by posting ads on social media?
Let me know in the comments.
What if I could show you a real system you can use to put $1,200+ per month into your account, working from the comfort of your home…

…Would you be interested?

Do it now. Sometimes 'later' becomes 'never.
Stay frosty,
Egon (egonsarvreviews.com)