Are you looking for an online flea market where you could sell items you don't need anymore (and thus make some side money)? Or maybe you want to buy stuff at a low price?
If so, Mercari App is one such online marketplaces that you may want to consider. There is big trouble, though – the internet is flooded with complaints against Mercari. So, therefore, you may want to ask, "Is the Mercari App a scam?"
Is the platform trustworthy and safe enough to do business with it?
The Mercari App review below tries to answer these (and other related) questions.
So let's dig right into the details:
[Sidebar: If you are not interested in lower end (and/or high risk) products, check out THIS instead! You're going to like this.]
Quick Review

Name: Mercari App
Mercari App login: www.mercari.com
Mercari App download: App Store for iOS, Google Play for Android devices
Niche: Online flea market
Price: (Download: free; buying: free; selling: 10%)
Founder: Shintaro Yamada (Japan)
My Overall Rank: 5 out of 10
My Verdict:
Mercari App is a legit make-money-online opportunity.
…That being said, approach Mercari with great caution! There are tons of complaints against the platform circulating on the internet (more on that below). Sadly, way too many former members (both buyers and sellers) have had awful experiences with the app. Hence my rank 5 out of 10.
If you want to know how you can make $1,200+ a month online from the comfort of your home – well this is your chance


It's FREE to get started, too (no credit card required). You'll like that part…
Full Review – Is the Mercari App a Scam?
What is Mercari App
Mercari, a Japanese company founded by Shintaro Yamada, is Japan's "biggest community-powered shopping fair," which has recently expanded to the United States. It advertises itself as "a hassle-free and secure way to buy and sell items straight from your mobile device or tablet."
In other words, Mercari is a mobile app that allows people to buy and sell goods online right from their phones. 
What items can you sell on Mercari?
Truth be told, pretty much everything. You can sell fashion, electronics, jewelry, console games, etc.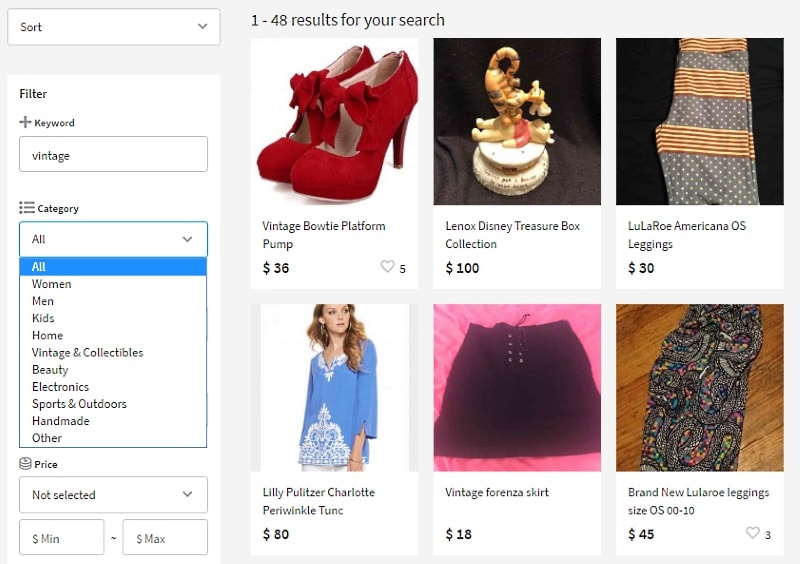 Also, as you might expect, you can sell new, used, and hand-made items.
How Does It Work?
The whole process is pretty similar to eBay and other online shopping marketplaces. If you are not familiar with it, here's how it goes:
How to Sell on Mercari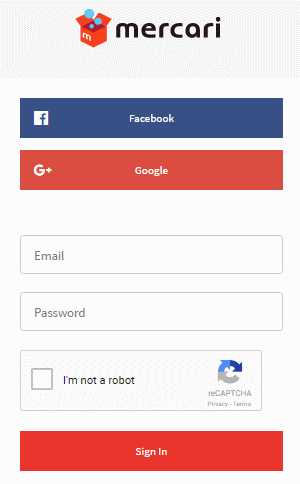 First, you need to create your Mercari account and download their app. After that, you can start listing your items by uploading their images and adding some details. Uploading has been made extremely simple as the app allows you to shoot photos and automatically upload them.
Second, when the buyer has picked the item and paid for it, the Mercari App allows you to create and print a shipping label in your home.
Third, send the item to the buyer.
Fourth, once the buyer has received the item, he:
Will use the Mercari App to confirm that he has received the purchase
Will rate his/her experience transacting with you.
Fifth, Only after the buyer has verified that he/she has received the item and it is as described, Mercari releases the payment to you (seller).
Sixth, After the buyer has finished rating your service, you can evaluate the buyer.
Note! On Mercari, the buyer's rating completes the sale.
Imagine for looking for legit work-from-home opportunities and finding THIS when you go inside… WOW


Why THIS is risk-free for you. Look closer and you'll see why. 
How to Buy on Mercari?
First, download the Mercari App from the Apple Store or Google Store (all transactions go through the app):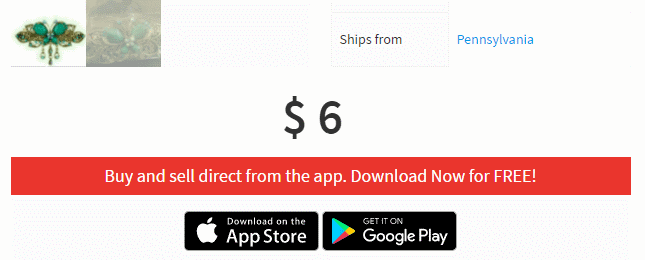 See! You cannot buy or sell on Mercari without downloading their app.
Second, select an item you want to buy and pay for it.
Note! Mercari will hold your payment until the item gets delivered, and you verify that it is as described.
Third, If you are happy with the item, close the sale by rating the seller. However, if the item was not as described, go through Mercari to initiate a return.
Note! On Mercari, if you return the item, you lose the ability to rate the seller.
Is the Mercari App a Scam?
So far, so good! So what's the problem? Is the Mercari App legit? Or is it a scam?
As I discovered, there are some huge problems connected with the Mercari flea market platform that you may want to know before starting buying/selling on it.
As far as I understand, the biggest problem is not that the marketplace is filled with dishonest sellers and buyers. The biggest problem is that Mercari cannot (or don't want to) deal with the fraudsters.
As a result, its best two groups of people – honest buyers as well as legitimate sellers – fall victim to the system. And that's tragic.
Who are the winners?
Mercari
Fraudulent (dishonest) sellers
Dishonest buyers
Let me list some of the main problems of the Mercari App and see what you think! To make things easier to understand, I split these problems into two parts:
Problems connected with sellers
Problems connected with buyers
Here we go:
The Mercari App Complaints
As I told above, Mercari online flea market seems to be heavily filled with scammers (both buyers and sellers). Therefore, whatever way you decide to go, it's easy to fall victim to their fraudulent schemes.
If you are a seller, you get scammed by dishonest buyers (they will buy from you, then after receiving the item, they cancel the transaction and get refunded). And if you are a buyer, you get scammed by fraudulent sellers (you buy a brand new item, they send you used one instead, etc.)
And to make things worse, often people won't get any help from Mercari.
Therefore, to give you some examples, here are some warning signs for you:
1. If You Are a Seller
Payments not received:



Accounts of Honest Sellers Get Shut Down

Good Sellers Get Suspended

There are many more complaints, like:
Awful (also ignorant and lazy) Customer Service
Mercari approves buyers deceptions
Offer no help to sellers
etc., etc., etc.
2. If You Are a Buyer
Full of Fake Items

Sellers Can Leave Retaliation Negative Feedback
…And thus hurt your otherwise impeccable buyer reputation (On eBay you cannot do that). This is a massive problem if anyone can give you a stinking rating that is not true, and you have no way to defend yourself.
Remember, you must live with that negative rating. There are cases where other sellers refuse to do business with the buyer because of that one bad feedback:

Refunds Delayed

More Mercari App Complaints
If you plan to sell or buy on Mercari, I highly recommend to at least scroll through the following complaints and feedback. Here, here, and here.
Why?
Because then you have a much better picture of what you can expect from the Mercari platform. And thus you can stay safe.
Final Verdict
My verdict: The Mercari is a LEGIT platform to buy and sell stuff (and thus make some side money online). That being said, because of the enormous amount of complaints against the Mercari App, please approach it with great caution. This is to make sure you won't get ripped off.
What if I could show you a real system you can use to put $1,200+ per month into your account, working from the comfort of your home…

…Would you be interested?

Yes, the raw, sizzling beauty of passive income stream online. So click here now. Sometimes 'later' becomes 'never.'
What About You
First, thank you for reading my review. I hope you found the information you were looking for.
Now that you have read the Mercari App review, I'm curious to know your thoughts about it. Is the Mercari App a scam or not?
Also, do you have a personal experience with Mercari (good or bad) that you'd like to share?
Please drop me a comment below, and I will return with a response.