"YOU CAN make $2,000 every single day, $14,000 this week, $60,000 this month, and $730,000 this year!" – Michael Watson, alleged co-founder of the Obcasio software
Interested?
Wait! Here's the very first question that begs to be answered – Is the Obcasio a scam or legit? Is it genuine?
I run detailed research and am going to answer the question above in the Obcasio review below. It is important that you read through it before you decide to sign up for Obcasio.
[Sidebar: If you are not interested in scams, check out THIS instead! You're going to like this.]
Here we go:
Quick Review
Name: Obcasio
Obcasio login page: www.obcasio.bz / www.obcasio.co /etc.
Niche: Binary Options
Price: minimum required deposit: $250
Alleged Founder: Michael Watson
Skill level: Complete Novice
My Overall Rank: 0 out of 10
Verdict: Dangerous SCAM!!!  I give zero recommendations to the program, which shows no transparency and lies with a straight face.
Listen!
If you want to learn how to make a legit income online (I guess that's what you wish to), then don't dance with Binary Options. Binary Options, even though seemingly easy to trade, is a very high-risk trading opportunity. You must be prepared to lose all your investments.
Binary Options are NOT suitable for ordinary people from the street!
However, there is a fail-free (and safe) way to learn how to make passive income online (even if you are a complete newbie). If you are diligent and willing to supply dedication, I will show how you can start making from some side money to full-time income online.
Click here to see what this system is and how it can help you!
Full Review – Is The Obcasio a Scam or Legit?
The Narrative
Michael Watson, the alleged founder of Obcasio software, does not bother to give out much about himself or his genius Obcasio trading app. What you mostly get is a pure sales pitch.
However, something he still tells us, so let's try to digest it:
Before the 2005 market crash, Michael Watson was one of those Wall Street sharks, working for the most significant investment banks in the world. However, he had a dream, and it was to launch his own trading organization.
When the global financial crisis hit the markets in 2005, Michael saw his opportunity. He left his job, rented an office in Manhattan, and recruited some of the best traders into his team.
To make a long story short, Michael's team developed and launched the Obcasio Binary Options trading software.
In 2014 Michael Watson opened the doors to 100 new members (ordinary people of the streets). He gave them free access to the Obcasio software and guaranteeing them a minimum daily profit of $2,000 every single day.
The Offer
This year, Michael's team is taking on another 100 people (just 20 people per day) over five days. Today is the final day. One hundred people in total, all guaranteed to start making $2,000 per day, starting now.
Today is day 5, your last chance.
Note!! It is critical that you read through the whole review before you hurry to sign up with Obcasio. I will show you precisely what you can expect from it.
But before that, let me give you a list of their guaranteed promises: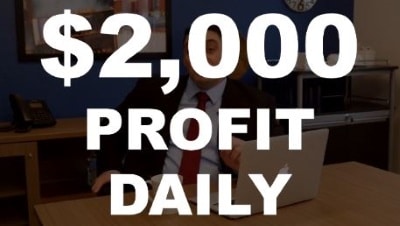 Promises
Obcasio will guarantee you minimum $2,000 every single day, $14,000 a week, $60,000 a month, $730,000 a year – for life.
The initial deposit of $250 is the only deposit you ever need to make.
With Obcasio app you won't need any previous knowledge or expertise in trading
For you, Obcasio is 100% hands-free. Its autopilot does all the trading for you.
100% of profits you make are yours to keep
The Obcasio membership is 100% free of charge. Neither are there any hidden fees
Thousands of dollars are literally a mouse click away
Well, if these promises are genuine, it is pretty much dream come true. The question is – Are they authentic?
What if they are fake? Is the Obcasio a scam or not?
Now I am going to prove that it is a scam – designed right from the very core for the sole purpose of ripping you off and leaving you in ruins.
Red Flag #1: Bogus Michael Watson
Michael Watson, the founder of the Obcasio trading app, is nothing but a fictional character, played by a paid actor. This time, however, they have hired Miah Washburn from Portland to do the job.
See yourself! Here is fictional Michael Watson, the alleged founder of Obcasio: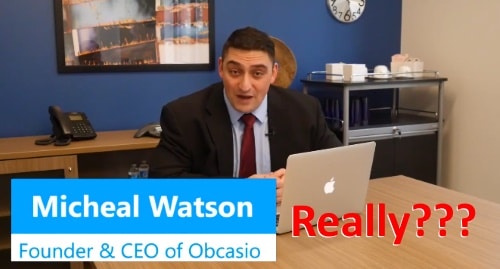 Below is a screenshot of Google search results on the actor Miah Washburn (the same person, right?):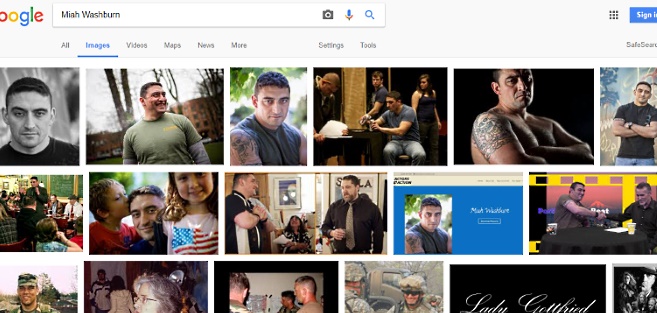 Lie #2: Fake Testimonials
As always with such shady schemes, all testimonials are fabricated as well. In other words, these testimonials are thrown together based on the script and then, if needed, played by some cheap actors).
In the case of Obcasio scam, however – surprise, surprise –  they have used real actors from Portland, Oregon.
Let me give you some examples.
First, Sarah Priestly, played by Eleanor O'Brien
Here's Sarah Priestly, giving her test run in the Obcasio video:
And here is the screenshot from the Broadway World, Portland, featuring Eleanor O'Brien: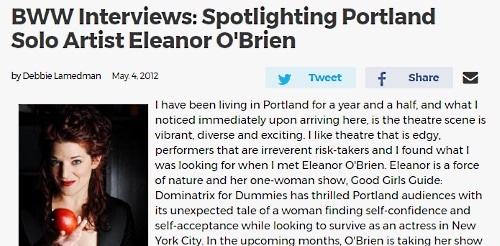 Here you can find her LinkedIn page.
Second, another fiction testimonial, played by a real actor from Portland: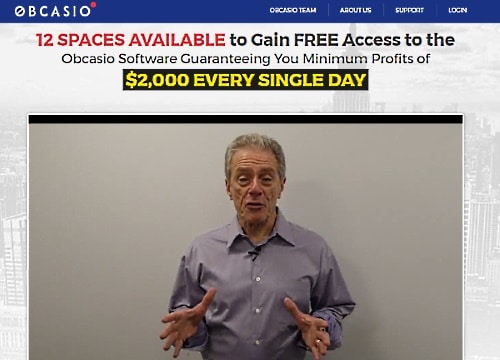 You think the guy [pictured] is an average from Joe who accidentally stumbled upon Obcasio software and is now accumulating thousands of dollars every day?
Wrong!
The truth is, the guy in the Obcasio video is Gary Powell, another actor from Portland: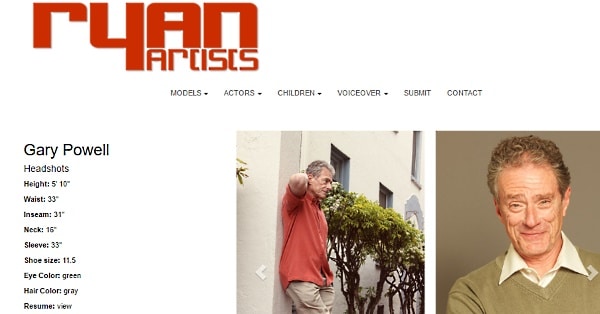 Not only that. Gary Powell has participated in other online scams as well – Jarvis Formula Binary Options scam, Nesdek Inc scam, Quantum Vision System (playing Dr. William Kemp), etc.
I struggle to understand what causes respected people falling so low that they sell their soul to such wicked schemes.
Third, bogus member's reviews: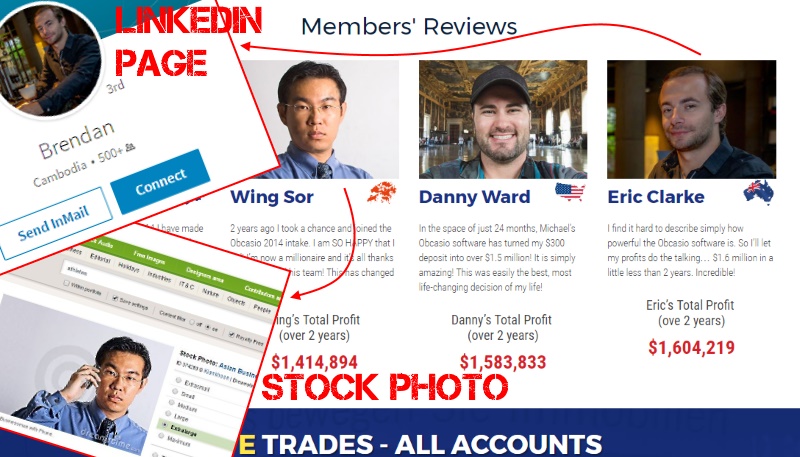 As you can see in the image above, the face image of Wing Sor is a stock photo, downloaded from Dreamstime.com. Eric Clarke's face image, however, belongs to Brendan Gallagher.
Red Flag #3: Every Day is the Final Day
As you might suspect, their video is not a live show. It was recorded at least a year ago. It means, every single sentence and promise in it is burned into the video.
So when that bogus Michael Watson pitches you with his "Today is the final day," this too is recorded a long time ago: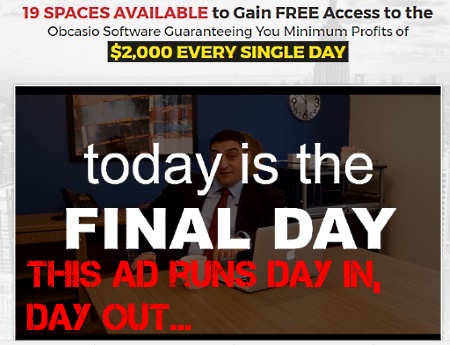 Inevitably, it means that every single day since day 1 is your final day to sign up with their 'lifechanging opportunity.'
Not only that. The screenshot above was taken on March 9. Notice, it's the final day, and there are the last 19 places available.
However, the screenshot below is taken on March 14 the same year, and suddenly, there are 20 vacant seats:

Then, after 5 minutes the number drops down to 12:

It's like people are rapidly grabbing for the few remaining places, and if you want to gain free access to Obcasio, you must hurry.
However, refresh your browser window (Ctrl-F5), and the free spots are up to 20 again.
How come?
Simple – It's called a FALSE SENSE of URGENCY. The scammers' only goal is to make you sign up at once.
Red Flag #4: No Real Information Provided
Finally, this is a huge warning sign – the reality that the shadow figures behind the Obcasio trading app don't give away any real information whatsoever:
You find NO truth anywhere in the Obcasio website.
You find NO real information about the founders and owners behind the product.
You find NO real testimonials
You see NO contact information
NO real Obcasio company with an actual physical address.
NO transparency
No nothing!
The only things that they will give you are a fake narrative with fake demo and fake testimonials. How on Earth can you trust them?
I can't! You can't either!
How Will They Scam You?
Here's how: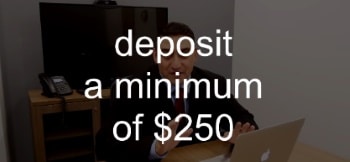 To start trading with Obcasio software, you first need to open a new trading account with a Binary Options broker of THEIR choice. This broker, however, is some shady unregulated offshore company.
Second, you need to fund your newly created account with a minimum of $250. It is real money, YOUR money.
Third, the Obcasio sign up process requires that you surrender them your phone number. It means that you can expect tons of phone calls from the scammers. Their single goal doing that is to make you invest bigger and bigger sums into their system.
Not only that. The con-artists will also use every trick in their toolbag to make you give away your sensitive credit card data as well.
After that… I leave you to guess.
Final Verdict
After doing my research, I have found
Verdict: Obcasio is nothing but a dirty SCAM! Designed to rip you off. Stay away!!!
How to Start Safely making Passive Income Online?
Click Here to Learn More About My Top Choice and What It Can Do for You (so that You can make a living on the Internet)
What About You?
Now that you have read the Obcasio review, what are your thoughts?
Is the Obcasio a scam or legit?
Please leave your thoughts into the comment section below.