Want to make legit money from home? Want to quit your job and be your own boss? If so, there's a platform called the My Lead System Pro (MLPS), which could be just the right solution for you…
…After all, the My Lead System Pro login page says,
"MLSP is the world's #1 trusted solution since 2008 to help you attract fresh leads daily, get sales & signups, and grow your business by leveraging the power of the internet."
So what is My Lead System Pro about? And is it a reliable business opportunity? What if it is a dirty online scam?
Please read the My Lead System Pro review below as I try to answer these and other related questions.
[Sidebar: If you are not interested in MLM, check out THIS instead! You're going to like this.]
Quick Review

Name: My Lead System Pro (MLSP)
Website: www.myleadsystempro.com
Registration Date: 2008-10-30
Founders: Todd Schlomer, Brian Fanale, and Norbert Orlewicz
Type of Business: Marketing training institute + MLM
Price: The lowest monthly membership price is $42/month billed annually. Prices and products go up from there.
Alleged Skill level: Beginner
My Overall Rank: 3 out of 10
My Verdict: MLSP is a hybrid of legitimate, well-established marketing techniques, along with an MLM scheme, with shades of a personality cult. It's one I recommend to steer clear of.
Better ALTERNATIVE to the My Lead System Pro that will help you make $1200+ a month online. And these testimonials are proof.
At any rate… it works. Wanna know what it is? Just click here right now
Full Review: What is My Lead System Pro About
The Problem With Researching MLM Systems
The biggest problem with online MLM schemes is that, while they are going on, it's nearly impossible to find unbiased, accurate information about them.
Why?
Because all the top search results end up dominated by people who are in the scheme and recruiting for it. Remember, these people are experts at SEO, and teach members how to do it as well, so there is very little unbiased information available until the scheme falls apart.
Then it's followed by a slew of blogs and posts exposing the scam. And all too often, people who are critical of one scheme, immediately go on to try to sell you their OWN MLM scheme.
The Problem With Researching My Lead System Pro in Particular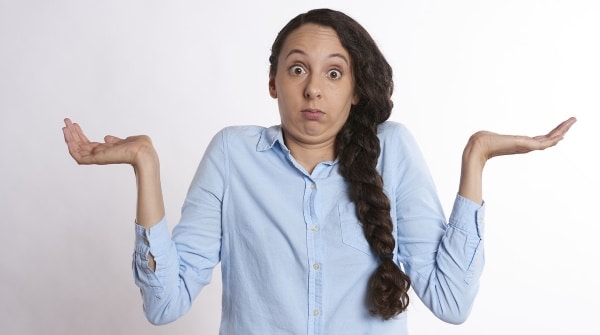 The other issue with accurately researching My Lead System Pro is the way that it practices Attraction Marketing.
[Sidebar: Just in case you have not heard about Attraction Marketing before, I found a simple and easy to understand definition on the Jonathan Register's blog. It says,
"Attraction marketing is doing certain things so that people come to YOU versus you seeking them out."]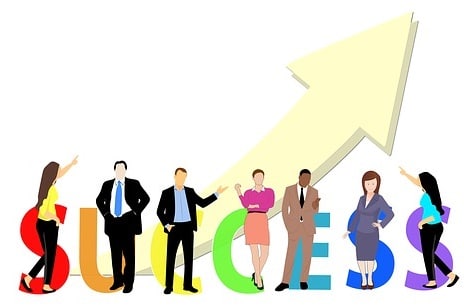 So how does My Lead System Pro use attraction marketing?
Simple. It links Attraction Marketing with MLSP's personal development aspect. Why? And how?
Let me explain. People behind My Lead System Pro seek to inspire members to become inspirational leaders, to boost their productivity, and to get rich by promoting an Attraction Marketing personal brand.
But here's the kicker:
This emphasis on the individuals, on making themselves popular, inspirational and attractive, is another deterrent for people to be candid and forthcoming about potentially harmful experiences with My Lead System Pro.
Quite a smart tactic, isn't it?
An emphasis on being positive and projecting positivity has the effect of quieting dissent and making those unsuccessful with the program blame their own lack of initiative and productivity, rather than blame the system.
So What is My Lead System About Really?
Put simply, My Lead System Pro is several things in one.
1. A Set of Marketing Tools
On the face of it, the product My Lead System Pro leads with is a set of marketing tools for people who have home-based or online businesses. They offer marketing tools and techniques, training, and support, for people who already have a small business and want to make it successful.
2. An Affiliate Marketing Program
A little bit deeper, and My Lead System Pro (MLSP) is also an affiliate marketing program, enticing people to sign up for their affiliate program and using MLSP marketing tools to grow the program.
3. An MLM Scheme
Digging even deeper, and My Lead System Pro is also an MLM scheme (My Lead System Pro Compensation Plan), although they claim to help people promote their own MLM schemes.
4. Cult-Like Marketing Schemes
Finally, My Lead System Pro has overtones of other, cult-like marketing schemes, the weekly webinars and morning audios, and online communities. And the endless array of training products, along with the member levels and a weird emphasis on personal development, all combine to feel like those cult-like sales programs we have seen in the past.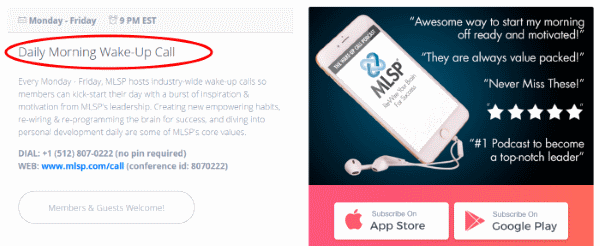 So you see…
…My Lead System Pro is a mishmash of genuine and legitimate business and marketing practices with a scheme that seeks to extract more and more money from those who subscribe to it.
The latter part is a very worrying sign, in my opinion. Do you agree?
Tired of scams? Here's something you can do, at home and at your own pace, to create your own passive income stream online

Do it now. Sometimes 'later' becomes 'never.'
On the Legitimate Side:
Attraction Marketing could just as easily be called Inbound Marketing, and it's a legitimate practice that big brands and big companies practice every day (For example, Starbucks, Dell, General Electric, to name but a few).
Personal branding is a legitimate technique to establish credibility and build a following
CRM (Customer Relationship Management) is important software and business practice for any business
A sales funnel is a proven practice for increasing sales
WordPress hosts 59% of all websites and is a crucial tool for many aspiring small businesses to learn
On the Sketchy Side:
The legitimate business products sold by My Lead System Pro cost far too much. The "Professional" package that includes:
A blog
2 domain names
A 10,000 contact CRM
5 GB of storage
25 "Funnelizers" (a "Funnelizer" appears to be a tool that drives visitors to a squeeze page)
Costs $150/month when paid monthly (or $125/month annually).
Can you imagine! Even a few moments of comparison shopping can identify other products with the same capability for a small fraction of the cost
My Lead System Pro Products and Services
Pricing Plans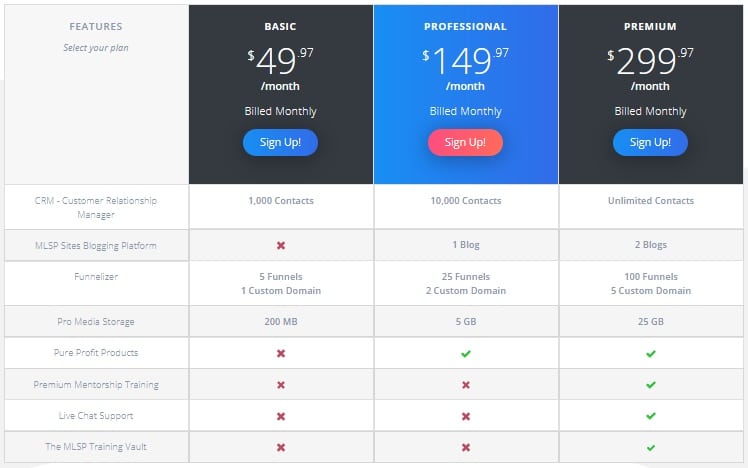 According to the MLSP website, all these plans include:
Marketing Training and Education
Bonus Marketing Guides and PDFs
Custom Autoresponder integration
MSLP Marketing campaigns
New Member Orientation Webinars
Custom Team media sharing
Custom Built Webinar Links
Private Community Group Access (a Facebook group)
Global Support desk
Is there anything free?
Well, the somewhat bad news here is that the services that come free with your subscription all appear to be tailored, not toward boosting your business…
…but toward expanding recruitment into the MLM.
Right, they give you campaigns, links, marketing guides, and webinars, but all these are designed for you to put your name on them and use them to promote My Lead System Pro.
What about MLSP products?
MLSP promotes a series of personal development products (on DVD? really?):
Attraction Marketing Virtual Summit – $197
"unlock their greatest untold secrets to attract an endless flow of fresh prospects, customers, and reps to YOUR business!"
Facebook Messenger Marketing Pro – $497
"Imagine if you could create a Facebook post, and when someone comments on that post, video, or image, you could instantly chat with them about YOUR business via messenger. POWERFUL! Also, you can automate the entire conversation on your end with an amazing Facebook BOT!"
Go Live Studio Pro – $297
"You'll learn not only the history of live video and its significance but also how to set up your own live content, how to build and grow your audience, and how to ensure you achieve maximum engagement."
…Plus 15 more products
My Lead System Pro members are encouraged to buy these products themselves. And of course, they will also earn 100% commission when they sell them to others.
Next, let's take a look at:
My Lead System Pro Support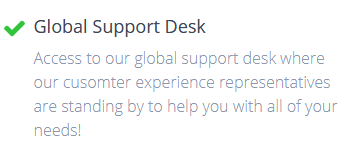 MLSP offers four primary types of support:
Global Support Desk – MLSP support team "usually responds to support tickets within 24 hours (or less)"
Live Chat Feature (Premium Plan) – for you to get immediate help
1-on-1 Coaching -MLSP has its own certified coaches whose task is to give you 1-on-1 coaching. They help you create your custom marketing plan.
My Lead System Community – They have over 130,000 members around the world to help you along the way. Plus, they have their own MLSP Facebook group (with about 10,000 active members).
Is My Lead System Pro a Scam?
At its core, My Lead System Pro is a multi-level marketing scheme that employs many legitimate tools and techniques to expand that scheme. MLM schemes are not illegal, through a small loophole regarding mathematic impossibility, and a rather belabored circular argument that goes like this:
Multi-level marketing schemes are unlawful, because they are not pyramid schemes because pyramid schemes are illegal, and multi-level marketing schemes are not.
No. The actual distinction is that, with a pyramid scheme, it is mathematically impossible for anyone joining past the ~15th cycle to make money.
With a multi-level marketing scheme, it is not mathematically impossible, just improbable.
Read Also: MLM vs. Pyramid Schemes – MLM is not what you expect. See why
Pros and Cons
Pros
MLSP marks a decade in business (since 2008)

Todd Schlomer, Brian Fanale, and Norbert Orlewicz

– the founders of MLSP – are real people.
The people giving testimonials on the MLPS website are real
Market leader in Attraction Marketing
The MLSP website has tons of resources
30-day Money-Back Guarantee
Great support system
Cons
It's going to cost you a lot of money
Too much information and a high chance you will be wholly overwhelmed (especially if you happen to be a novice)
MLSP is clearly not suitable for newbies.
Technically you could use the MLSP skill sets for any business… But in reality, everything is designed to suck you deeper into their somewhat shady MLM scheme.
Final Verdict
Since the initial value proposition of My Lead System Pro is designed for people who already have an online or home-based business, those people can get excellent, unbiased marketing and software training at sites like Lynda or Udemy, or through local community colleges.
Their education investment will be a fraction of the cost of My Lead System Pro and will genuinely be about enhancing and supporting their own business.
That being said, other people intentionally want to join an affiliate marketing program and sell My Lead System Pro products and services. Those people who are doing so currently seem to be happy with that choice.
Imagine for looking for legit work-from-home opportunities and finding THIS when you go inside… WOW


Why not give it a whirl right now? You're certainly not committed to anything.
What About You?
Thank you for reading the My Leas System Pro review. I hope you found it useful. Now that you have reached the end of the review, what are your thoughts on MLSP?
In your opinion, what is My Lead System Pro about? Is it a legit work-from-home opportunity? Or is it a scam? Please let me know by dropping a comment below. Thank you.
Stay safe,
Egon (EgonSarvReviews.com)