What Is the MOBE and MTTB 21 Step Program? Is it a legit way to make tons of money online. Or is it a fraud?
It turns out, there's a lot of confusion over this, so I decided to figure out.
What I quickly understood was that MOBE – My Own Business Education (or My Online Business Empire) is a very controversial program indeed.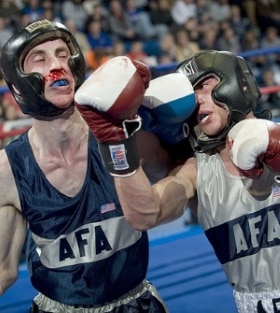 Why? Because, as soon as you start scratching its surface, you will find two distinct groups of people fiercely arguing (even fighting) with each other.
Those in the first group keep telling that MOBE is an honest-to-God legit way to make tons of money online. They say, MOBE and MTTB work. And when the facts are there, you cannot deny it.
At the same time, the second group calls the MTTB 21 step program a scam an outright scam and would like to shut it down for good.
Such a complicated situation obviously required rather extensive research.
The labor paid off, and I can give you a pretty clear picture of what you can expect from MOBE and its MTTB 21 Step system. I try to be as even-handed with the 'My Online Business Empire' review as possible.
So please keep reading and see whether MOBE is for you or not.
[Sidebar: If you are not interested in scams, check out THIS instead! You're going to like this.]
Quick Review
Name: MOBE – My Own Business Education (also: My Online Business Empire)
Login page: mobe.com
Founder: Matt Lloyd
Price: $49 + upsells worth tens of thousands of dollars (MTTB)
Niche: Franchise Marketing, Affiliate Marketing
My Verdict:
In my humble opinion, MOBE (and its MTTB-21 Step System) is a well-crafted rip off scheme.
Yes, it's possible to make big money with MOBE but only by selling your soul (by recruiting innocent new members and then ripping them off.)  Therefore I consider it unethical and cannot recommend it. 
Plus, it's a jaw-droppingly expensive business opportunity.
Imagine for looking for legit work-from-home opportunities and finding THIS when you go inside… WOW


It's FREE to get started, too. You'll like that part…

Full Review – What Is the MOBE and MTTB 21 Step Program
Let's start with My Own Business Education (MOBE) – the parent company.
What is MOBE?
I try to make it as simple as possible.
MOBE – My Own Business Education – That's what it is. MOBE is an online business education platform. 
It teaches entrepreneurs (or future-entrepreneurs) how to start, run, and grow their own successful online business. It includes live coaching and training, webinars, etc., etc.
In their own words:

Let me list their main products and services (with prices) and see what they have to offer.
1. MOBE products include 5 Core Training Programs:
Silver Masterclass – How to Build a Strong Foundation for Your Business (Price: $2497)
Gold Masterclass – How to Create a Customer Acquisition Process That Consistently Generates Sales For Your Business (Price: $4997)
Titanium Masterclass – How to Scale Your Business to 7-Figures (and Beyond) and Break Through Successive Revenue Ceilings ($8,997 in advance plus  $199/month)
Platinum Masterclass – How to Achieve Lasting Wealth Through Passive Investments & Asset Protection Strategies ($14,997 in advance plus  $299/month)
Diamond Masterclass – How to Sell Your Business for the Biggest Payday of Your Life ($29,997 in advance plus $299/month)
There are other products, as well:
Online Sales Machine ($9.95)
MTTB – My Top Tier Business ($49)

– their best-selling product

Instant Online Business Resale License Rights ($1,997 in advance plus $99/month)
10K in 10 Days ($1997)
6 Figure Business Machine ($1497)
etc., etc., etc.
2. MOBE Services include:
Done for you banners ads ($199)
MOBE Cashflow Kickstarter ($1997)
Fast Start for MOBE ($997)
We Sell Clicks (from $950 [400 clicks] to $9,000 [8654 clicks])
We Sell Good Traffic (from $1250 per month [5 buyers] to $9000 per month [43 buyers])
Done-for-you Webinar ($10,000)
Done-for-you ebook and custom sales page ($10,000)
Three days at the MOBE studio ($19,997)
A Full Day at the MOBE studio ($9,997)
Half-Day at the MOBE Studio ($4997)
Done-for-you videos ($97)
Done-for-you articles/copywriting ($9,997)
Done-for-you emails ($97)
Total: from $70,575 to $86,375
Wow! WOWW WOWOWOWOW
Many of the products are stunningly expensive, aren't they? You must be filthy rich to be able to buy them.
---
Tired of Expensive Schemes That Rip You Off? Check Out THIS Instead.
They Say This Is The Best Online Training Community In The World. One Look And You'll See Why
---
Anyway, playing big is Matt Lloyd's business strategy. He focuses on top tier products and services only.
Make big money, payout big commissions. Win-win, right?
If it only were so.
Keep reading, and I will show you why the whole system is stinking.
What Is the MOBE Licence Right?
In short, this is a package that will give you a limited license right to sell and personalize three top-tier information products as your very own. It means even higher commissions and a bunch of other advantages.
However, as you saw above, it has a hefty price tag: $1,997 upfront, then $99/month.
Now, before coming to the ways how you can make money with MOBE, let me give you a brief overview of who is Matt Lloyd, the CEO, and founder of My Own Business Education.
Who is Matt Lloyd
After reviewing so many online scams with all those fake CEOs (like here, here, and here), it's a relief to see that Matt Lloyd, the CEO and founder of MOBE is a real person. And because he is a young multi-millionaire (in fact a huge success story), he is quite famous, and there's a ton of information about him on the Internet: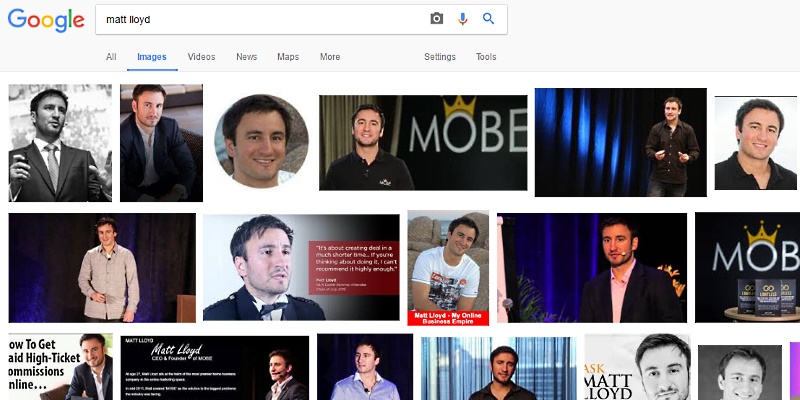 Who is the guy?
In his own words, Matt is a college dropout from a small town in Western Australia. Being sick of struggling, he wanted to make a change in his life. And because he liked the idea of making money online, he took action and never looked back.
The miracle did not happen to him overnight, though. But by being persistent, he achieved his first million dollars on the internet by the age of 25. As of today (2017), he is 28 and has made over $80M.
And yes, he founded MOBE (in 2011), which he has turned into a huge multi-million dollar company.
So this begs for the question of whether you can make money with MOBE. And what it's going to cost you?
Keep reading, and you will see. But first, let's make a brief description of MTTB.
What is MTTB?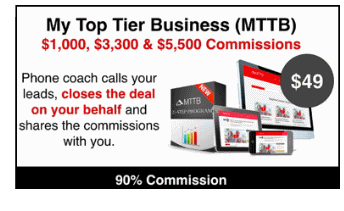 MTTB stands for My Top Tier Business and is the best selling product of MOBE. It is a 21 step training system that teaches you how to make money online with MOBE.
These 21 steps are divided into five segments. Each segment has tasks, homework, and also requires you to contact your coach. When you have accomplished all the tasks, your coach will unlock for you the next segment.
The Price of MTTB
The front end price of the My Top Tier Business is $49 but here's a dirty trick involved:
After completing Step 6, you will discover that there is a mandatory paywall at $2,497.00. They refuse to unlock the next steps unless you pay that extra $2,497.
This is insane – Over $2,500 just to get started!
The truth is, it is not mandatory (but most participants don't know it). You can complete all 21 steps without buying the upsell. Your coach will get a hefty commission on that sale. That is why he is hard balling you like that.
MOBE MTTB 21 Step Program
Segment #1:
Mostly, these first six steps are six 13-44 minutes long videos that serve as an introduction to the top tier business model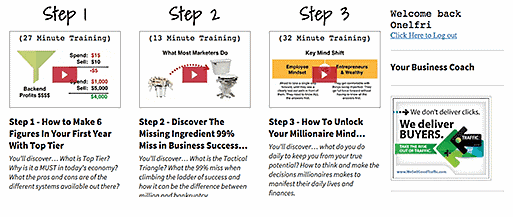 Step 1: How To Make A 6-Figures In Your First Year With Top Tier!
Step 2: Discover The Missing Ingredient 99% Miss in Business Success
Step  3: How To Unlock Your Millionaire Mind
Step  4: Why 85% Of Franchises Succeed While Most Other Businesses Fail
Step  5: What Is Even More Lucrative Than A Franchise Model?
Step  6: How To License A Proven & Profitable Online Business
Segment #2:
After step 7, you get access to your affiliate links and can start promoting MOBE and earning fat commissions.
Also, as you can see below, Steps 9 and 10 will pitch you to buy the Titanium (Step 9) and Platinum Mastermind (Step 10) programs.
Step 7: How To Get The Expert Support You Need To Succeed
Step 8: How To Get Paid Quickly & Easily With MOBE
Step 9: How To Get $3,000 Commissions With No Extra Work
Step 10: How To Get $5,000 Commissions With No Extra Work
Segment #3:
Step 11: How To Get New Mercedes Benz Paid For Every Month
Step 12: How The Phone Sales Team Makes You Money 24/7
Step 13: How The MOBE Team Builds Your Business Everyday
Step 14: How To Make 5x More Money Without Any Additional Work
Step 15: How Goals Are The GPS To Your Success
Segment #4:
Step 16: How To Create Success Faster With Helping Hands
Step 17: How To Finance Your New Business Venture
Step 18: How To Get Steady Streams Of Traffic Visitors 24/7
Segment #5:
Step 19: How To Get Access To Even More Opportunities
Step 20: Discover Your Why And Manifest Your Success For Life
Step 21: Discover A Special One-Time Offer, You Don't Want To Miss
How You Can Make Money With MOBE
So here's the question: Can you money with MOBE and MTTB 21-step system?
To answer this question, I quickly need to explain to you how MOBE works.
First, MOBE bases on top-tier commissions. They sell high-end products and services and pay high commissions (mostly from 50% to 90% depending on the product) –  $1,250, $3,300, and $5,500.
[Sidebar: It is different from traditional affiliate marketing where commissions are usually relatively small (4%, 8%, etc.) and where people make from a few dollars to a few hundred dollars with each sale.]
Second, MOBE is pretty much a done-for-you system. It means they have prepared everything for you.
You will get prepared sales funnels
You'll have a personal coach
They have a professional sales team who will do all the selling for you
etc., etc.
And your task is to find potential customers, then link up buyers and the MOBE sales team. The sales team closes sales, and you take fat commissions.
Sound great, right?
So what are the problems, you ask?
The Problems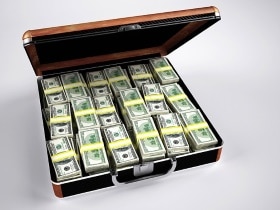 Problem #1: It's Going to Cost You a Fortune
Why?
Because to earn these top-tier commissions ($1250, $3,300, or $5,500) with the 'My Own Business Education,' you must buy these expensive products in the first place. There's no way around it.
Even worse. Only the most expensive products have 90% commission rates. The cheaper ones have only 50% payouts. It means, if you are not willing (or not rich enough) to dig deep into your jeans and shell out tens of thousands of dollars, forget making money with MOBE.
Problem #2: The Money Back Guarantee
Remember, their money-back guarantee applies only if you go through each of the 21 steps on the day it's assigned to you. If you skip a step or do them in a different order, you lose the guarantee.
Problem #3: Overpriced Products
The MOBE products are clearly overpriced. While they teach you a lot of good stuff, you must understand that their actual value is way-way-way lower. The main reason for such colossal price tags is to make big money quickly (and to be able to pay high commissions to recruiters).
Frankly, a lot of information offered in those overpriced products can be found online for under $100 (or downright free)
Problem #3: Way Too Many Upsells
Remember this – once you join My Own Business Education, Matt Lloyd will use every trick in his tool bag to sell you as many of his top tier products as possible.
Take a short look at the prices given above, and it is clear that you must be filthy rich to start even considering that.
Problem #3: To Make Money With MOBE You Must Scam People
This issue is my read line, and the primary reason why I ethically cannot join MOBE.
By partnering 'My Online Business Empire,' you join a pyramid scheme and start scamming people. Why? Because the only way you can make money with MOBE is by recruiting people while knowing that they will get ripped off.
And the only way these poor fellows can make money with MOBE is by doing the same to others.
That's what the pyramid scheme is: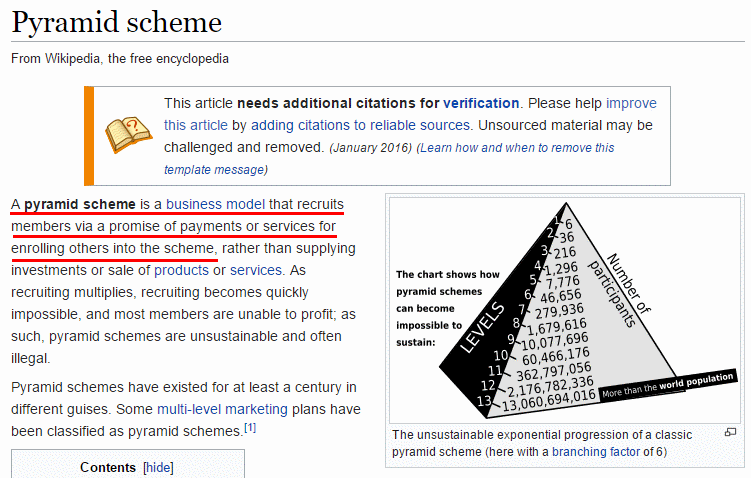 The sad truth is that there's no other business model in MOBE than recruiting people to buy expensive products that teach how to scam others into the same scam (that you were deceived into).
See for yourself – MTTB Steps 9 and 10 are there to pitch you into buying the Titanium Mastermind ($8,997 + $199 a month) and Platinum Mastermind ($14,997 + $299 a month)
Do you have that money, to begin with?
And even when you have it, remember, you will make money with MOBE only when your referrals get ripped off by the same system.
Put differently, when a new member joins MOBE and buys its top-tier products, his money will be given to higher tiers. It means the top tiers win only if bottom tiers lose money. And the only way bottom tiers can win is when they become top tiers.
Sorry, I know it stinks, but you deserve the truth.
The whole scheme is unethical and very alarming, to say the least!
Final Verdict
After doing extensive research, I have concluded that My Online Business Empire is not an outright scam like thousands of other rip-off schemes.
Matt Lloyd, the founder of MOBE, is a real person and, in fact, has become quite famous in the business world.
Also, it is actually possible to make Big Bucks with MOBE. I cannot argue with that.
However, at least for me, their business model is undoubtedly an unethical way to make money online. You only make money with MOBE by selling people hope and then ripping off their savings.
It is very similar to the Empower Network scam. It's not my cup of tea.
A Better Alternative to MOBE. One Look and You'll See Why
From that perspective, My Online Business Empire scam is very different from other internet training platforms like Wealthy Affiliate. Wealthy Affiliate teaches you how you can start, run, and grow your own legit online business in ANY niche you like. ANY!
Yes, WA has its affiliate program as well, but nobody is tied to it – forced to recruit new members. Instead, Wealthy Affiliate will teach you how to become an expert in any niche…
…Hiking, running, gardening, cars, food supplements, books, tennis, dogs, cats, you name it.
Wealthy Affiliate will teach you how to build a successful online business around the niche of your choice.
And the best part, the whole thing costs only a tiny $49 a month (compared to tens of thousands of dollars in MOBE). Not only that, the first Getting Started Certification Course is completely free. Try it out.
That's the polar opposite of what MOBE is doing. Seriously!
Check Out Wealthy Affiliate Now. And Wait Til You See What's Inside It… Trust Me, It's Simply Brilliant.
What About You?
First, thank you for taking your time and reading through the review. I hope you found it useful.
Now that you have read it, what are your thoughts on it? What Is the MOBE and MTTB 21 Step Program – Is it a scam or not?
Do you have a personal experience (good or bad) with MOBE or MTTB that you want to share with the readers here?
Please drop me a comment below.
Stay Safe!
Egon (EgonSarvReviews.com)