Update, August 2014
How is Google Authorship Beneficial and How To Set It Up?
The article below explains it.
But the problem is, in August 2014, Google killed Google Authorship, so it will no longer impact search results. Read more here why.
If you want to know how you can make $1,200+ a month online from the comfort of your home – well this is your chance


It's FREE to get started, too (no credit card required). You'll like that part…
How is Google Authorship Beneficial and How To Set It Up?
Do you want your search listings to stand out on Google? Use Google Authorship to get your picture next to your listing. But how is Google Authorship beneficial? And if it is beneficial, how to add it to your WordPress website?
Most SERP listings look like this: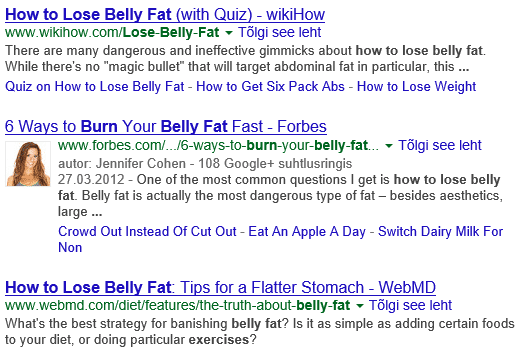 The second listing with the picture next to it stands out, doesn't it? There are several benefits to setting up Google Authorship, and I go through them. After that, I help you to add it to your WordPress website.
Why Is Google Authorship Important?
Google has integrated its social site Google+ and Google search engine way to give higher search ranking to those websites and pages whose creators have connected their websites with their Google+ accounts. Google Authorship is like a two-way connection between your site and Google+ account. It allows Google to determine who is a content creator, and it ties this information to his Google+ account.

Benefits of Google Authorship.
1. Better Google Ranking
Google gets over 65% of searches on laptops and desktops. From mobile devices, the percentage is much higher. So if you create content with Google Authorship set up for your website, you get a better ranking in Google search.
A higher ranking means more traffic, which, in turn, means a tremendous positive impact on your business.
2. You Help Google Indexing Your Content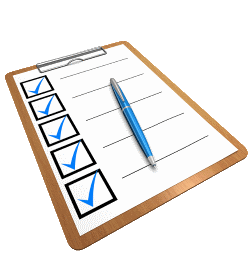 In the internet world, Google is such a dominant player that you definitely want to be its friend and make sure that the search engine is happy with you.
Therefore, what do you do to achieve that? By connecting your website to your Google+ account.
You can do it using the Google Authorship tool. You create a two-way connection between your (business) site and Google+ account, and this link helps Google index your content on your site. Not only index but index it faster. You want it, don't you?
3. Higher Author Ratings
If you have connected your website with your Google+ account, it helps Google track your content's quality. If you are creating lots of quality content, Google knows that you are the author through this connection. The more quality content you create, the better ranking your content gets from Google – just because Google knows that you are a quality writer. The result is that as soon as you produce another piece of content, Google signs it with a higher ranking.
4. Higher Click-Through Rates
If you look at the picture at the beginning of the article, then which ad you are more likely to click? The one with the picture beside it, right? People are visual by nature, and it is a proven fact that they are more likely to click on anything that has pictures or images. Also, it is a proven fact that listings with Google Authorship images get more clicks.
How does it help you? Simple. When your content gets more clicks, Google sees engagement on your site and gives it a higher search ranking.
What if I could show you a real system you can use to put $1,200+ per month into your account, working from the comfort of your home…

…Would you be interested?

If you're interested don't hang about. Just click here right now

How to Add Google Authorship to Your WordPress Site
Setting up Google Authorship does not take much time, so I recommend you do this.
1. Set Up Your Google+ Account
First, need a Google+ account. If you have it already, use that one. If you don't, go to plus.google.com and create your account.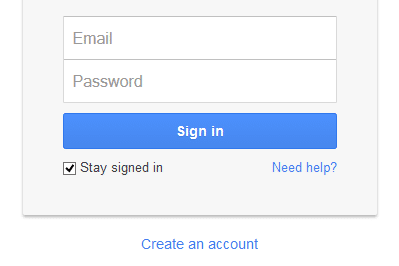 2. What About Your Profile Picture?
Ensure that you have a clear face photo as your profile picture, or it won't show up in Google search results.
Make also sure it is not a cartoon, your pet, or your baby. And Google does not want your full body picture.
By the way, here you find an excellent article about good Google+ profile images.

3. On Your WordPress Site…
From the left-side menu, find a User, and under it, choose the user who is the primary author of the website (not administrator).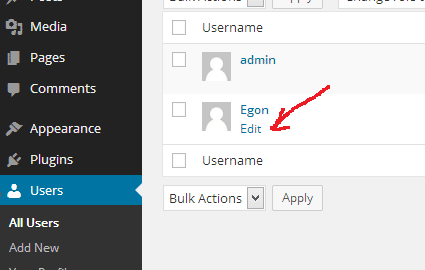 Now scroll down to the Contact Info section, where you find the Google+ field. That is the place where you want to add your Google+ account information.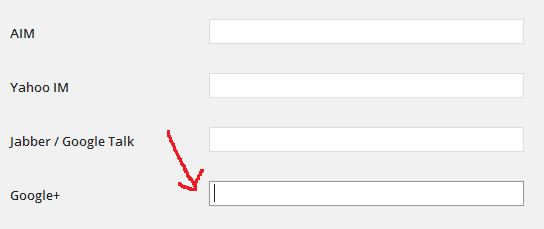 4. In Your Google+ Account…
Open another browser window and log into your Google+ account. Open your profile by clicking your circular face picture at the top right corner. A pop-up window shows up, and there is the View Profile button.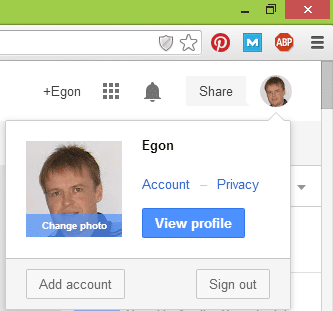 Once you are on your profile page, you see your Google+ Profile URL:

Grab the first part of the URL, all the way up to the 4th slashes just before the "posts."

Using the mouse or Ctrl-C, copy the URL, go to WordPress and paste it into the Google+ field under your user (the chief author of the website):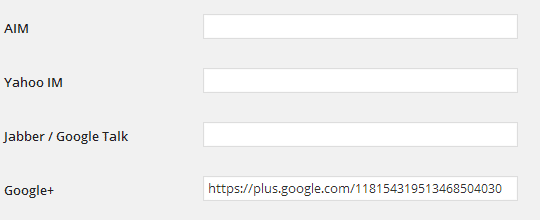 After that, scroll down and click "Update Profile." Good, a one-way connection is now created.
Now you want to create the second part of that two-way relationship. You want to show Google that you are the author of your website. For this, go back to your Google+ account profile (or log in if you happened to log out) and go to your About page:

Here scroll down until you find the "Links" section on the right side of the window. You see a link "Edit" at the bottom-left corner. Click that.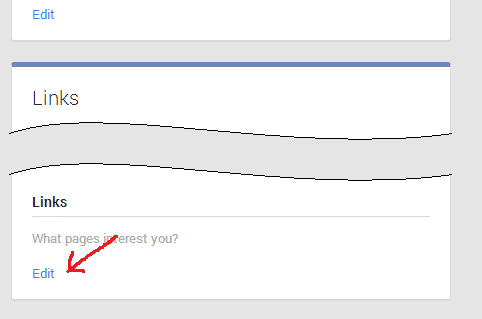 In the middle of the "Links," you see a "Contributor to" subsection, and this is the place where you want to add your website. So click "Add a custom link."

Please open a new browser window, go to your website, grab your URL up to .com, and copy-paste it into the URL-field here.

Into the Label field, enter your site name. "Current contributor" at the right is OK, so just leave it. Now click "Save."
Congratulations! You have created the two-way connection, and a Google Authorship is now set up.
Test Whether It works.
To test whether the Google Authorship has been set up correctly, use Google's Rich Snippets tool.
Into the URL-field, you want to paste your website URL. Go to your site but don't copy your site's root, or you don't see the results. Choose some other page where you have actual content. Copy and paste the URL of that page into the URL-field and click "Preview." You should see the image on the search result:

Rich Snippet Tool gives you an example of how Google will index any content within your website. It is how Google sees it and how people see it when they search for it. If you see your image next to your content, then your setup is correct.
NB! Sometimes it may take a few days for your actual content to get re-indexed by Google. Sometimes they are also selective in who they will index with Google Authorship. But if you see your picture with Rich Snippet Tool, then your setup is correct. You can find more information about these issues within the Google discussion forum.
If you'd rather make money than watch TV… Why not try this? It's FREE to get started, too. You'll like that part…


Why not give a whirl right now? You're certainly not committed to anything.
Read also:
How to set up Google Analytics and why it is essential?
How to add Favicons to your website, and why is it important?